Boston Community Boating Sail Season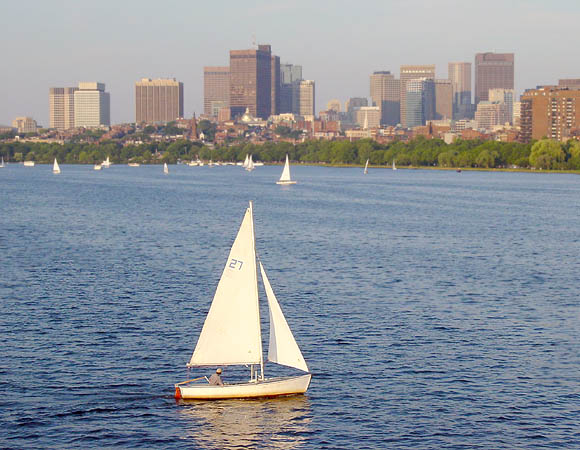 The end of this month marks the end of the Community Boating 2007 season. If you're new to Boston or just looking for something new and fun to do during next year's fair-weather months, do yourself a favor and go down for a free orientation to the program.
Sailing this past year was probably the best bargain activity I've ever found in the city. Unlimited sailing, seven days a week, April through October, all classes included... for $200. It's insane! You can't get a kind of deal like anywhere in Boston.
If you needed any further encouragement, the staff is almost all volunteer, everyone is incredibly nice, and your membership fee goes toward subsidizing their Boston youth program (where kids sail all summer for $1).
So go check it out, either before they close on 10/31, or when they open up in April.
Community Boating